◊  ◊  ◊  ◊  ◊  ◊  ◊  ◊  ◊  ◊  ◊  ◊  ◊  ◊  ◊  ◊  ◊  ◊  ◊  ◊  ◊  ◊  ◊  ◊  ◊  ◊  ◊
NCCWSL 2023:  Engage, Learn, and Lead
The 2023 National Conference for College Women Student Leaders (NCCWSL) is back – live and in person – from May 31 – June 2, 2023, at the University of Maryland, College Park.  Early-bird rates are available through Monday, April 3.  For more information about how to register students as a group, visit the NCCWSL Branch and Institution page
◊  ◊  ◊  ◊  ◊  ◊  ◊  ◊  ◊  ◊  ◊  ◊  ◊  ◊  ◊  ◊  ◊  ◊  ◊  ◊  ◊  ◊  ◊  ◊  ◊  ◊  ◊
TAKE ACTION!
Join us in pushing for federal policies to advance gender equity. We support strong laws to close the wage gap, provide paid sick time and parental leave, protect pregnant workers, curtail sexual harassment and more.  Join the Two-Minute Activist mailing list, which provides all the tools you need to call or send messages to your members of Congress, contact your state legislators about pressing issues, and more. It only takes two minutes!  SIGN UP
◊  ◊  ◊  ◊  ◊  ◊  ◊  ◊  ◊  ◊  ◊  ◊  ◊  ◊  ◊  ◊  ◊  ◊  ◊  ◊  ◊  ◊  ◊  ◊  ◊  ◊  ◊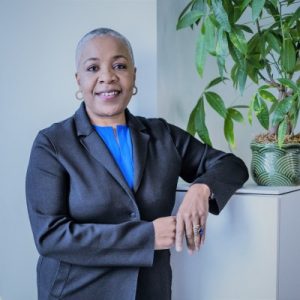 On October 13, 2021, on behalf of the Board of Directors of AAUW, Board Chair Julia T. Brown announced that Gloria L. Blackwell would be the new chief executive officer of the American Association of University Women, effective October 18, 2021.
Gloria previously served as AAUW's executive vice president and chief program officer and has extensive experience leading within the organization. She's managed and expanded AAUW's esteemed fellowships and grants program—awarding more than $70 million in funding to women scholars and programs in the U.S. and abroad. She's spearheaded innovative programs, including the award-winning salary negotiation workshops, which have reached more than 190,000 women nationwide.
Gloria initiated and built partnerships with major funders, local governments, and institutes of higher education; and she has significantly expanded the organization's outreach to girls and women of color. Most of all, Gloria has demonstrated a lifelong commitment to AAUW's vision of achieving equity for all.
Before joining AAUW 17 years ago, Gloria worked at the Institute of International Education (IIE) in Washington D.C., leading and managing girls' education programs in Africa and mid-career fellowships for global professionals. She began her career as a U.S. Peace Corps volunteer in Cameroon and was the country desk officer at the D.C. headquarters for five Sub-Saharan countries.
Talented, thoughtful, and passionate about AAUW's mission, Gloria is the right leader at the right time. The Board has complete confidence in her ability to steer the organization through rapidly changing and challenging times in our country and to tackle new (and age-old!) obstacles to gender equity.  We feel grateful and privileged that such an exceptional executive has accepted our invitation to lead our organization into the future.
◊  ◊  ◊  ◊  ◊  ◊  ◊  ◊  ◊  ◊  ◊  ◊  ◊  ◊  ◊  ◊  ◊  ◊  ◊  ◊  ◊  ◊  ◊  ◊  ◊  ◊  ◊
Plan Wisely – for Today's Needs and for Tomorrow
How do you take care of the people and things that matter most to you – now and for the future?
Through careful planning, you can benefit your loved ones and your charitable interests while investing in equity for women and girls. Some reasons to create a plan include:
• Taking care of loved ones
• Memorializing someone you care about
• Advancing equity for women and girls through AAUW
• Increasing current income for you and/or others
• Passing more on to heirs with reduced taxes
• Reducing income tax
• Avoiding capital gains tax
As you consider what is important to you and how to reflect that in your legacy, we invite you to reach out to us. Our knowledgeable gift planning staff is available to assist with any questions you may have. You may also request a Legacy Circle brochure by calling or emailing AAUW's National Office. You can make a difference in the lives of women and girls by joining the AAUW Legacy Circle.
For assistance, contact Heather Miller at: 202-785-7766 or by email, at millerh@aauw.org.
MAKING A DIFFERENCE FOR THE FUTURE
If you are considering including AAUW National in your estate plans, please accept our thanks. So often, wonderful and committed AAUW members make these gifts, but we are unable to thank them because we don't learn of their decision during their lifetime. We ask that you let us know so we may honor and celebrate you in the Legacy Circle. These gifts make
a huge difference, and we are deeply grateful for your generosity.
Here is some suggested wording for your attorney: "After fulfilling all other specific provisions, I give, devise, and bequeath ___% of the residue [or $______ if a specific amount] to AAUW National, a District of Columbia charitable corporation [Tax ID #52-6037388] currently having offices located at 1310 L Street NW, Suite 1000, Washington, DC 20005."